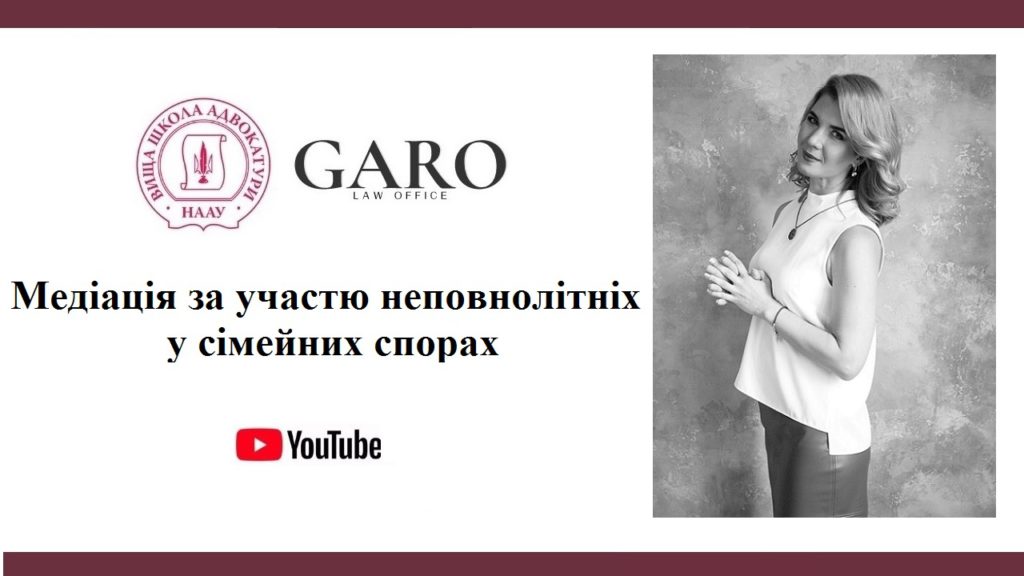 02.06.2021 – Ganna Garo moderated a UNBA's webinar on the topic: "Mediation of family disputes with the engagement of children"
Family conflicts are usually very hard on children. It is a collapse of their micro-world that can cause some psychological and social problems in later life. Therefore, it is very important for parents to go through the procedure of divorce in a peaceful, civilized, and "ecological" way.
You can find a webinar's details in an article on the website of UNBA.
Articles and other materials regarding family law are here.