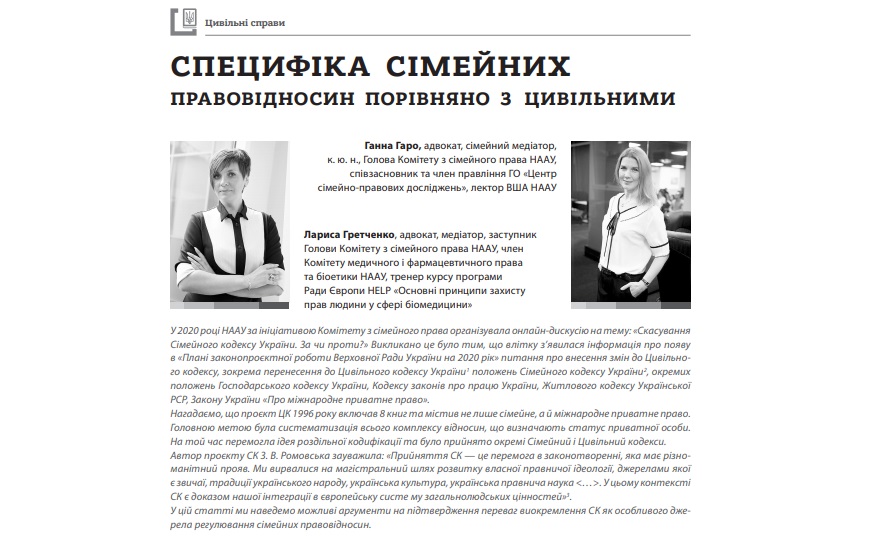 20.04.2021 – an article by Ganna Garo in cooperation with Larysa Hretchenko on the topic: "Specifics of family legal relations in comparison with civil ones" in UNBA's Herald.
In that article some arguments for the advantages of the Family Code's segregation as a specific source of legal family relations' regulation.
You can review an article on UNBA's Herald, p.40 at that link.
Articles and other materials regarding family law are here.