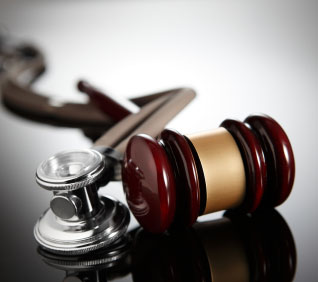 Medical art exists with the goal to entertain patient while his body is cured from the disease.
  Law Office of Ganna Garo provides legal services and legal assisstance in medical law:
– advice on clarifying the current legislation of Ukraine in medical law;
– legal support of activity (economic and professional) in the field of medicine;
– development and legal analysis of medical services agreements (pregnancy support, labor management, plastic surgery, etc.), medical insurance, medical documentation (case histories, outpatient records, etc.), documents on consent and refusal to treatment;
– protection of patients' rights and legitimate interests in case of their violation, poor medical services, wrong diagnosis and treatment, legal assistance in compensation for harm caused to medical, moral harm caused in medical institutions or by medical workers outside medical care facilities, termination of medical services agreements;
– preparation of claims, applications to law enforcement authorities, bills of complaint, counterclaims, other legal documents, legal requests, etc. to protect the rights and legitimate interests of clients;
– representation of clients in courts of all instances, other state authorities, institutions and organizations, including medical institutions, pharmaceutical institutions, medical and beauty enterprises regardless of the form of ownership;
– evaluation of pre-trial and trial prospects of conflict resolution between a patient and a medical care institution (a doctor);
– extrajudicial dispute settlement (mediation) between medical institutions, patients, doctors;
– legal support of surrogate motherhood;
– licensing of medical practice;
– accreditation of medical institutions;
– other legal services related to medical law.
September 24-28, 2018 – Anna Garo was attend the Jean Monnet Summer School (Santander, Spain).
The interview on the topic:

25.02.2016 – "Protection of patients' rights".
Clarifies on the topic:

23.05.2016 – patient refusal of medical intervention
09.05.2016 – method of treatment and to obtain information on their health.
17.04.2016 – implementation of patient rights to free choice and change of doctor.
10.04.2016 – right or duty to vaccinate children.
02.03.2016 – possible refusal of medical care and how to fight it.